NEWS28-05-2019 by: Trịnh Vũ Khoa
QUANG NINH – A NEW LOGISTICS CENTRE
The development target to 2020, Quang Ninh logistics contribution rate will reach 16-18% in the service sector and reach 6-7% of the provincial GRDP.
Quang Ninh province has just officially issued Plan No. 14 / KH-UBND on improving competitiveness and developing logistics services in the province until 2025.
IMPORTANT SERVICE BUSINESS
As planned, logistics is aimed to be an important service sector in the overall structure of socio-economic development, playing a role in supporting, connecting and promoting socio-economic development and contribution in order to improve the competitiveness of the province. The aim is also developing the logistics into a high added value service, connecting logistics with the development of goods production, import and export and domestic trade, and being associated with the development of transport infrastructure and information technology.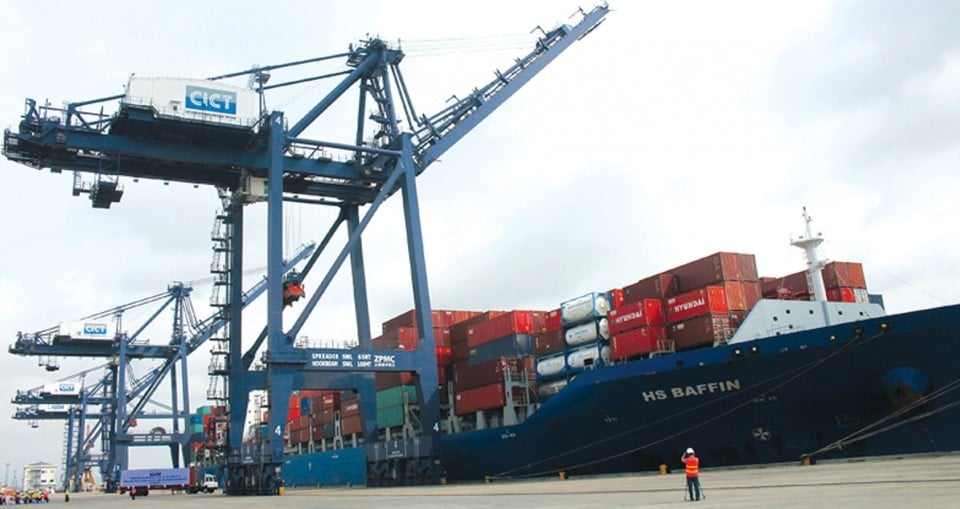 Also, it is to develope a healthy logistics service market in the province, which creates an equal opportunities for enterprises of all economic sectors, encourage to collect domestic and foreign investment capital in accordance with Vietnamese law and international treaties to which Vietnam is a member; suitable to the outstanding potential and competitive advantages of the province, ensure the goal of fast and sustainable economic development.
Along with that is enhancing the advantage of the strategic geographical position of the province with Mong Cai international border gate (Mong Cai City) and two national border gates of Hoanh Mo (Binh Lieu district) and Bac Phong Sinh (Hai Ha district), which border a large population market, dynamic economic development of Guangxi province (China). Especially, Quang Ninh is located in the central position of two economic corridors of Kunming - Lao Cai - Hanoi - Hai Phong - Quang Ninh; Nam Ninh - Bang Tuong - Lang Son - Hanoi - Hai Phong - Quang Ninh and the coastal economic of the Tonkin Gulf, which is convenient for Quang Ninh to become a logistics center and service center to effectively serve economic development for the whole region
In order to develop logistics services, Quang Ninh has made a plan to focus on improving the competitiveness ability of logistics of service providers, developing these logistics service suppliers in quantity and scale, human resources, high competitiveness in domestic and international markets; implementing policies and laws of the State on logistics services in the province, ensuring compliance with the level of development of this service in the process of international economic integration.
The development target by 2020, the proportion of logistics service sector contributes from 16-18% to the service sector of the province, reaching from 6-7% of the province's GRDP; By 2025, the proportion of logistics services will reach 18-20% in the service sector of the province, reaching 8-10% of the province's GRDP; at the same time, forming logistics centers in the province with the standard of providing 3PL, 4PL, 5PL package logistics services in Ha Long City area, Van Don, Cam Pha and Quang Yen, Mong Cai international border gate, Bac Phong Sinh border gate (Hai Ha district), Hoanh Mo border gate (Binh Lieu district).
Area economic development
The seaport system of Quang Ninh has outstanding advantages because of deep water, less sedimentation, and suitable seaport development projects with the synchronous infrastructure. . With 250 km of sea routes, Quang Ninh currently has six port clusters located in the northern seaport group (Van Gia, Hai Ha, Mui Chua, Cam Pha, Hon Gai and Quang Yen), basically meeting transport needs of pasengers, goods by sea, in line with the planning on development of Vietnam's seaport system up to 2020 and orientations towards 2030 approved by the Prime Minister.
Four out of six ports in the province: Van Gia, Mui Chua, Cam Pha, Hon Gai are exploiting. Other port clusters such as Hai Ha and Tien Phong – Dam Nha Mac are also being invested strongly. Especially, since 2004 up to now, Hon Gai - Cai Lan deep-water port group has been expanded twice, invested synchronously with modern equipments, leading capacity of the whole country such as: shore crane Panamax type with 17 container rows; Heavy cargo handling services up to 100 tons at hook hooks ... capacity to receive ships up to 80,000 tons into cargo handling.
Besides, the transport infrastructure of the province is being invested synchronously, the system of Yen Vien - Pha Lai - Cai Lan railway is gradually completed, the highways are being built quicky, creating favorable conditionsfor Cai Lan port as well as other seaports in the area to connect with economic centers, with border gates and industrial zones inside and outside the province ... creating competitive advantages for seaport development and logistics.
Recently, according to the conclusion of Prime Minister Nguyen Xuan Phuc at the meeting with the leaders of Quang Ninh province , the Prime Minister asked Quang Ninh to promote development cooperation, striving to become a logistics center and service center to effectively serve the region's economic development. Along with big cities like Hanoi capital, Ho Chi Minh City, Hai Phong, Da Nang, Quang Ninh must be an international exchange center, a destination for investors, tourists, goods and other groundbreaking creative ideas, playing a leading role in the development of key economic regions.
To achieve this goal, Quang Ninh is focusing on building a number of solutions related to logistics infrastructure investment; promoting construction of logistics centers in the province; planning, mechanisms and policies on logistics services; developing logistics market; propagate commitments, develop e-commerce, trade promotion, logistics trading floor and international integration; attract domestic and foreign investment in logistics; improve enterprise competitiveness and service quality; training, raising awareness and quality of human resources; building and developing package logistics services (3PL, 4PL, 5PL).