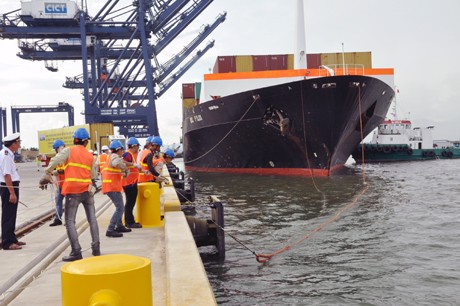 NEWS28-05-2019 by: Trịnh Vũ Khoa
VOSA Quang Ninh: Affirming the reputation of multi- business enterprise
Experiencing many difficulties throughout the development process, especially in the context of many difficulties as current, but Vietnam Ocean Shipping AGency Joint Stock Company, Quang ninh (VOSA Quang Ninh) is always proud of the growth, difficulties overcome. It makes the company become a multi-industry business enterprise, gradually affirming its prestige and leading position in the country, the region and the international market.


With its brand and reputation, VOSA Quang Ninh is currently providing agency services and supplying ships to most major shipping companies in the world, becoming a leading brand of Vietnam in the field of shipping agency business and maritime services. In recent years, in addition to traditional customers, VOSA Quang Ninh has also built up a large number of foreign partners, the major shipping lines in the world are now partners such as NYK, KLINE, Daichi First Ship. , MSC, China Shipping, Cosco ... In the field of trade - import and export, VOSA Quang Ninh is one of the enterprises with the highest import-export turnover of over 500 million USD per year. Market of import and export goods of VOSA Quang Ninh spread across the world such as China, Macau, Singapore, Laos, Cambodia, India, Pakistan, America ...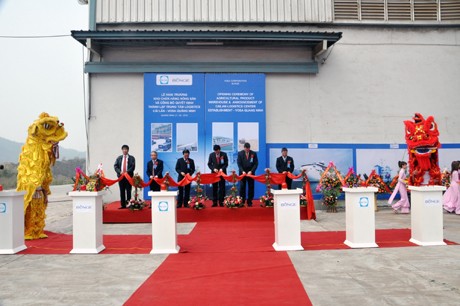 Agricultural storage is a part of VOSA Quang Ninh's business cooperation program with Bunge Group (USA) to carry out logistics, loading and unloading, storage and distribution of animal feed products near Cai Lan port.
In the process of developing to become a multi-industry enterprise, VOSA Quang Ninh is promoting business of warehousing and logistics services. This is a business field that brings great economic efficiency but is still quite new in Vietnam. To successfully implement that strategy, VOSA Quang Ninh has invested in construction of facilities, especially warehouse storage system. Currently, VOSA Quang Ninh has owned 50,000m2 of general cargo yard, 20,000m2 of specialized goods storage. Currently, goods of some major economic groups have filled the entire area of the existing warehouse system. In the near future, VOSA Quang Ninh will continue to invest more aggressively in expanding the warehouse system, machinery and synchronous equipment accompanying, ready to receive a large volume of import and export goods through seaports in the region. Besides, VOSA Quang Ninh is implementing business in the tourism sector, focusing on tourism services on Halong Bay and Bai Tu Long Bay by yacht. This is a high-class and new tourist service that firstly appeared in Ha Long.
Not only providing maritime agency services, marine services supply, warehousing, Vosa Quang Ninh also develop in transporting agency and chartering services. And even after being established, it quickly affirmed its prestige and quality of service, creating a big brand in the field of import and export, forwarding, transport and chartering. VOSA Quang Ninh has participated in the implementation of international and domestic transport packages for all materials and equipment to the construction site to carry out major national key projects such as: Bai Chay bridge project, yard. mobilize My Dinh National Park, Cai Lan Seaport, Phu My - Vung Tau Thermal Power Plant, Son Dong Thermal Power Plant - Bac Giang
Although the company also faced with many difficulties this year due to the impact of the economic recession, but with its brand and experience, along with the quality of services and advantages of facilities, Vossa Quang Ninh has successful in inviting partners who are big economic corporations to cooperate and exploit effectively. The project of specialized warehouse for agricultural products with an area of 6,500m2 is one of the results of that success, as a result of the cooperation between VOSA and BUNGE Group (USA), one of the world's leading agricultural products economic business. Especially, the company has established "Cai Lan Logistics Center - VOSA Quang Ninh". These are strong steps of VOSA Quang Ninh to successfully implement the process of developing Cai Lan warehouse and yard project to become an international logistics center in Cai Lan seaport are
With the integration trend, VOSA Quang Ninh has been constantly rising, affirming the bravery and capability of a multi-industry development enterprise on the basis of traditional and highly competitive industries in the region. and in the world.