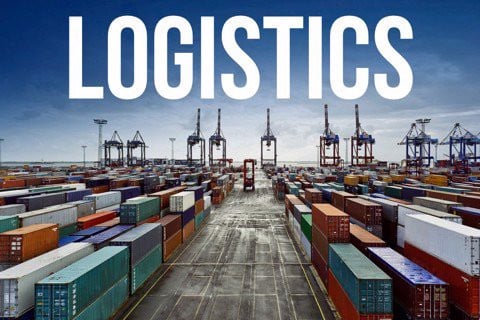 NEWS28-05-2019 by: Trịnh Vũ Khoa
Current situation of logistics center system in Vietnam
(VLR) On January 16, 2012, the 4th Conference of the 11th Central Executive Committee issued Resolution No. 13 / NQ-TW on building a synchronous infrastructure system to make our country basically become an industrial country towards modernization.
On January 16, 2012, the 4th Conference of the 11th Central Executive Committee issued Resolution No. 13 / NQ-TW on building a synchronous infrastructure system to basically make our country become an industrial country towards modernization.The Resolution set out the views, objectives, orientations and major solutions to synchronously develop the economic and social infrastructure systems throughout the country and each industry, field and regional economic and locals. In particular, the Resolution has affirmed Logistics Center (TT logistics) plays an important & essential commercial infrastructure role. As we all know logistics is a commercial activity, which is a chain of interconnecting stages, each stage is the integration of many services, managed and operated in line with the physical movement (transfer) of goods from the end of production to the beginning of consumption with the goal of minimizing costs.
In developed countries, logistics always exists alongside tightly with the channels of goods circulation, deciding to minimize the cost of operating these channels, thereby reducing the overall cost for the whole economy. At the same time, this creates added value for goods and enhance the competitiveness of businesses. However, until now, Vietnam's logistics service is still in its infancy. Enterprises providing logistics services are still in semi-professional form, only meet 1/4 of the demand and can provide a few services. Infrastructure for logistics is generally poor, small scale, low development level, unreasonable layout.
Since 2007, investors have started building logistics centers (logistics distribution centers) in Vietnam. Until now, some logistics centers have operated and partly changed the face of Vietnam's logistics industry, although these centers are still in the early stages and operating ineffectively. In terms of quantity, it has only 6 operating logistics centers in the whole country: Cai Lan-VOSA (Quang Ninh), Green-Dinh Vu (Hai Phong), Geodis Wilson Cat Lai (Ho Chi Minh City) ), Schenker Germadept (Binh Duong), Gemadept Song Than (Binh Duong), Damco in Binh Duong (also known as Damco multi-purpose logistics center). In addition, there are some centers that are building or newly being granted investment licenses and granting land such as Kerry Hung Yen (My Hao H., Hung Yen), Kerry Da Nang (Hoa Khanh Industrial Park, TP. Da Nang), Hoa Nhon commune, Hoa Vang district, TP. Da Nang, Kim Thanh (Lao Cai). The existing logistics centers were established within the last 3 years, from 2009 to 2012 (Table 01). In which, 1 center was established in 2009, 2 centers were in 2011 and 3 lasts were in 2012. So it can be seen, the number of established centers has increased over time. In the South East region with vibrant production and business activities and favorable location, many seaports, convenient for developing logistics services, logistics centers were formed early and most. By 2012, the first two logistics centers in the North were also established.
TABLE 1:
Number of logistics centers by year of establishment
| | | | |
| --- | --- | --- | --- |
| Number | Area / Centre | Province | Year of establish |
| | NORTH | | |
| 1 | CAI LAN – VOSA Logistics centre | QUANG NINH | 23.2.2012 |
| 2 | GREEN – DINH VU economic area logistics centre | HAI PHONG | 1.11.2012 |
| | SOUTH | | |
| 3 | Geodis Wilson CAT LAI logistics centre | HO CHI MINH | 6.2012 |
| 4 | Schenker Gemadept Logistics centre | BINH DUONG | 2009 |
| 5 | Gemadept SONG THAN Logistics centre | BINH DUONG | 2011 |
| 6 | Damco Logistics centre | BINH DUONG | 2011 |
Source: Author's survey and summary data

According to a survey, the total land area of ​​logistics centers is not large (279.8 ha). In particular, the area of ​​centers in the South is 265.1 ha, occupied 94.7% of the total area of ​​centers across the country. The average area of ​​these logistics centers is quite small, up to 5/6 centers with an area of ​​less than 10ha, only one center with a large area of ​​250ha is logistics center Geodis Wilson Cat Lai. Logistics centers mainly provide logistic services for enterprises in a province / city. Logistics centers are located in convenient locations, taking advantage of seaports, river ports, adjacent or in industrial parks and can be connected with different modes of transport. Specifically, Cai Lan logistics center - VOSA Quang Ninh is adjacent to Cai Lan port; Green logistics center opposite Dinh Vu port system; Damco Binh Duong logistics center has a convenient location that can connect closely with the road traffic system and easily connect Cat Lai and Cai Mep ports. Logistics Geodis Wilson Cat Lai is located in Cat Lai port area; Green logistics center is located in Dinh Vu Industrial Park, Hai Phong; Schenker Gemadept Logistics Center (SGL)
- Cai Lan logistics center - VOSA serves various types of logistics services for both manufacturers and distributors with main products as chemicals, agricultural products, consumer goods, and equipments. The center has advantages in storing agricultural products with 6,700m2 of specialized warehouses.
- Damco logistics center serves the needs of large-scale transport, import and export activities for enterprises in Binh Duong and southern provinces.
- Schenker Gemadept Logistics Center provides warehousing, logistics and customs clearance services for production and business enterprises in Song Than Industrial Park and Binh Duong province. The center serves primarily for industries with high-tech products, electronics, industrial goods, chemicals, apparel and consumer goods.
- Gemadept Song Than logistics center with modern department stores, providing logistics services, carrying out procedures related to import and export goods such as import - export management, inventory distribution, loading and unloading Packaging packaging, cargo management & inventory reports, transport tally.
- TT Logistics Geodis Wilson Cat Lai provides storage services, value-added logistics, delivery to shops, equipment and preliminary assembly of goods.
Currently, 3/6 logistics centers are distributed in Binh Duong province, occupied 50% of the centers; each of Quang Ninh, Hai Phong and Ho Chi Minh City has one only. In fact, logistics centers have more and more modern facilities because enterprises investing in this type are mainly large domestic ones or joint ventures with leading foreign corporations, so they have capital and technology advantages. For example, Logistics centre Green - Dinh Vu Industrial Park (Hai Phong) has an investment of 168 billion VND, Schenker Gemadept Logistics Center (Binh Duong) with a total investment of 5.5 million USD, Logistics Center Damco (Binh Duong) has Total investment capital for phase 1 is 4 million USD. Besides, a number of logistics projects are also invested with a large amount of capital such as: Maple Tree logistics area (Binh Duong industrial-service-urban complex) with a total area of 68ha and a investment capital of USD 110 million. ; YCH-Protrade logistics warehouse (Binh Hoa ward, Thuan An town, Binh Duong) with an area of 6.9 ha, with an investment capital of USD 14 million.
Design capacity of some logistics centers

Cai Lan logistics center - VOSA has a storage capacity of 2000 TEU / year for containers, and 500,000 tons / year for bulk cargoes, while Green - Dinh Vu industrial zone can store up to 100,000 TEU/year for container, and the number of Gemadept Song Than is 60,000 standard pallets equivalent to 90,000 CBM (blocks) for container. The warehouse system of logistics centers is quite diverse in types, in which most centers have bonded warehouses and domestic warehouses, somes have special warehouses such as agricultural and coffee, ... with specific technical requirements and standards such as humidity control systems, ventilation systems. In particular, the logistics system of logistics center Geodis Wilson Cat Lai has the capacity to store and transport up to 2 million items per year, the CFS warehouse of Damco Logistics Center has a capacity of 1 million m3 / year, built as standards of Damco's global quality with a modern warehouse management system. Logistics centers (except Cai Lan - VOSA) are equipped with loading and unloading equipments such as racking systems, entry and exit systems, automatic lift systems (Dock Levelers). Specially, Logistics Center Germadept Song Than consists of 3 component distribution centers, distribution center No. 1 has been put into operation with a 5-storey shelf system, 16 import-export doors, 6 automatic lifting floors and a distribution center. Coordinator 2 is expected to operate in 2013 with 7 floors, 30 gates and 22 automatic lift floors respectively.
It can be seen that, in terms of quantity and distribution, VN logictics centers are not much in number, newly developed in recent years and concentrated mainly in some southern industrial zones. The location of existing logistics centers can be combined from two or more modes of transport.
Secondly, in terms of scale and scope of services, centers are generally small and mainly serve some enterprises in the industrial zone or a province, city, and undeveloped to serve a sector or a business area sacrifice. Most of the centers with investment scale are not synchronized, thus limiting the role and basic functions of a logistics center. Vietnam logistics centers also lack many specific services to create high added value for customers using the center's services. The number of customers that can serve is small, the scale and quality of services are limited, which are factors that lead to logistics centers not being able to play the role of domestic and international investment attraction.
Thirdly, the linkage between logistics centers is not high. Each center is invested primarily to serve the interests of logistics service business enterprises without coordinating in the general orientation and general policies to serve the socio-economic benefits and policies of a province. any city or locality.
And finally, material potential and organizational management skills, operating the entire logistics service chain of logistics centers is not high, although within a narrow range is serving the process of goods circulation. Therefore, in the coming time, Vietnam needs to build modern logistics centers, provide synchronous and complete logistics services for goods distribution network on the national market as well as regional markets and corridors. economic service for regional and international economic integration.